​Being a senior leader can be a lonely place.
Many senior leaders often ask themselves
the following questions:
Who can I talk to?

How can I get an objective viewpoint?

Who can be my sounding board?

Where can I share my frustrations, fears, worries and concerns?

How do I re-energise myself to be the best role model, the best leader for my team of people?
Coaching with an executive coach can provide you with a safe, highly confidential private space to help you:
Work through your issues

Discuss your frustrations, worries and fears

Talk about what you want to achieve

Highlight what is getting in your way

Formulate plans and actions to get you where you want to be in a focused way in the shortest amount of time possible
An executive coach can be your accountability partner – walking the journey with you.
They can help you to change your mindset to view situations differently, which can then help you to change your behaviour and tackle things from a different starting point – often with extraordinary results.
They will champion and support you, challenge your thinking in a supportive way, be a critical friend and help you to make the best decisions for you and your organisation.
With your executive coach by your side, here are some things that we may do together:
Create a clear vision and strategy for the results that you want to achieve

Uncover hidden challenges that may be sabotaging your success

Renew your energy, relight your passion and inspire you to take next step towards being the highly successful professional that you want to be

Realise your peak potential and achieve self defined stretching goals in a fast and effective manner
If executive coaching is something that you would like to explore in more detail, please feel free to get in contact for a confidential chat.
Click to contact us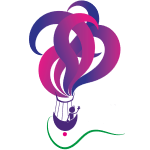 We would like to thank you for the energy you brought to our conference. You always pull the rabbit out of the hat for me and yet again you managed it! You simply nailed it with your guidance and then delivery of the message "PROUD of our Service" for the conference. I really enjoy working with you Annie and so do the rest of the team. You're not off the hook yet (don't think you ever will be) Thanks again and speak soon
David Trotter, Divisional Director UK&I, Sodexo Live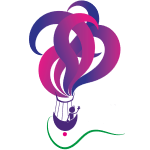 We would like to thank you for the energy you brought to our conference. You always pull the rabbit out of the hat for me and yet again you managed it! You simply nailed it with your guidance and then delivery of the message "PROUD of our Service" for the conference. I really enjoy working with you Annie and so do the rest of the team. You're not off the hook yet (don't think you ever will be) Thanks again and speak soon
David Trotter, Divisional Director UK&I, Sodexo Live